Who we are: Each Provider of the Portland Integration Network holds their own private practice. We are composed  of highly trained, passionate, and psychedelic-friendly mental health and healing professionals. Each Provider brings a high level of training, ethical standards of care, and experience to our work. Our community of Providers offer something unique, have their own style, and implement a different approach in guiding the integration process based on your needs.   
Apply to Join the Portland Integration Network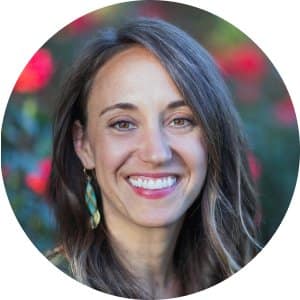 Laura is the founder of Portland Integration Network and works with individuals and groups. Laura's approach is somatic-relationship centered. She utilizes Sensorimotor, Neuroaffective Touch, EMDR and shamanic practices supporting her clients with developmental and intergenerational trauma, intimacy, holistic healing and embodiment. She offers ketamine-assisted psychotherapy for individuals and groups and facilitates movement based and trauma-informed psychedelic integration groups. Laura values social justice perspectives, ethics and accountability in psychedelic spaces. She has completed the MAPS and Polaris training for MDMA and ketamine-assisted psychotherapy. Laura believes our healing and wholeness happens through embodied connection with self, others, the natural world and spirit.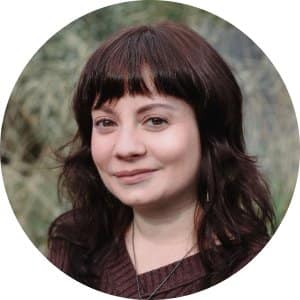 Lesley Burke, LPC, ATR, LAT is  the co-founder of Portland Integration Network and is an art therapist practicing at Somatic Center Portland.  She is also a visionary artist who has exhibited in Portland, New Orleans, and Los Angeles.  She is interested in the connection between visionary art, psychedelic integration, and art therapy as methods for healing through the flow state experience.   She also utilizes other approaches in therapy, including EMDR for treating PTSD.  She offers individual therapy as well as a monthly art therapy group for psychedelic integration. Lesley is trained through MAPS to provide psychedelic integration, including harm reduction work with the Zendo Project and the MDMA Assisted Psychotherapy training with Michael and Annie Mithoefer.  Lesley completed her MA in art therapy/ counseling in 2007, and has been working in the mental health field since that time, in a variety of settings including addiction treatment centers, community mental health clinics, and private practice.
With a masters in depth counseling psychology from Pacifica Graduate Institute, Simon Yugler, LPC Intern is a co-founder of Portland Integration Network and is a depth psychotherapist and psychedelic integration coach for people seeking greater meaning, purpose, and guidance in their life. Weaving together depth psychology, Internal Family Systems therapy, and mythology, Simon also draws on his diverse experiences learning from indigenous cultures around the world, including the Shipibo ayahuasca tradition. Simon has a background in experiential education, and has led immersive international journeys for young adults in 10 countries. He is passionate about men's work, initiation, and helping his clients explore the liminal wilds of the soul. 
Dr. Brian Pilecki is a co-founder of Portland Integration Network. Brian is a clinical psychologist at the Portland Psychotherapy Clinic that specializes in the treatment of anxiety disorders (OCD, generalized anxiety, social anxiety, panic disorder), trauma and PTSD, depression, LGBTQ issues, and matters related to the use of psychedelics. He practices from an orientation based in Acceptance and Commitment Therapy (ACT) and other evidence-based treatments. Brian also has extensive experience in the areas of mindfulness and meditation, and incorporates them into his therapy with clients. At Portland Psychotherapy, Brian is also involved in research in the use of psychedelics for the treatment of mental health problems.
Elizabeth Hoke is a licensed Marriage and Family Therapist in both Oregon and California. She specializes in treating addiction, anxiety, depression, and grief.  Her theoretical approach is rooted in somatic psychology and eastern philosophies.  She works with Dr Steve Rosonke offering ketamine assisted psychotherapy.  Elizabeth is also the Clinical Director at Liberation Institute in Portland which offers weekly psychotherapy on a sliding scale and donation based groups.
Alyssa Gursky, MA, LPC Intern, is a Transpersonal Art Therapist passionate about helping people of all genders find more satisfying relationships, starting with their own bodies. Alyssa creates a non-judgmental therapeutic environment, utilizing somatic awareness and creativity to support clients in experiencing less symptoms of depression, anxiety, trauma, and/or grief. She is passionate about serving the LGBTQIAA+ community in psychedelic spaces. She has been trained in harm reduction through The Zendo Project. She is a trained Ketamine Assisted Psychotherapist & is in the progress of receiving her MDMA-Assisted Psychotherapy training.She offers individual therapy in private practice out of Somatic Center Portland & group events through, Psychedelic Art Therapy LLC.
Catherine Beckett, LCSW, PhD, has provided counseling services with a specialization in grief, loss and transition since 1994, in a variety of settings including schools, community mental health agencies, addiction treatment centers, hospitals, adult and pediatric hospice, and private practice. She has designed and taught workshops and courses for health and mental health professionals at institutions including U.C. Berkeley, the University of Portland and Oregon State University. Her published dissertation research focused on best treatment practices for complicated grief. She is a trained End-of-Life Doula, a certified Reiki Master Practitioner, and draws deeply from training in energy psychology, combining both ancient and modern wisdom to help clients find pathways to healing.
Lucius is a psychotherapist based in Ashland, on ancestral lands of the Shasta, Takelma, and Athabaskan peoples, serving individuals and groups throughout Oregon via teletherapy. Grounded in a warm, relational, experiential approach, Lucius helps people to navigate life's challenges, learn about themselves, and create meaningful relationships with self, others, and the world around them. He receives ongoing training in gestalt therapy and entheogen-assisted therapy. Lucius has provided hundreds of hours of harm reduction and integration support since 2010, both in the US and abroad, on immersive retreats, in community settings, and in his practice. As an initiate, student, and teacher, Lucius brings a deep respect for and lived knowledge of the potential benefits and challenges of entheogens. His intention is to help you to weave your experiences into the fabric of your daily life – a process that takes dedicated intention, daily work, and community support.
Erika Nelson (LCSW) offers holistic guidance and support to people looking to catalyze transformation for themselves and their communities in order to support a more liberated future. Through coaching, psychotherapy, consulting and group work Erika helps people heal intergenerational trauma, shift harmful patters, and unpack the internalization of toxic systems. Erika draws from a background in art, dance and practices that include somatic approaches, Jungian analysis, psychosynthesis, trauma healing modalities and liberation psychology in order to co-create spaces where deep transformation is possible. Erika has Psychedelic Integration training through Horizons NCY and a background in community mental health working with people in crisis to support their autonomy and empowerment.
I have been a licensed psychologist since 1998 and co-owner of Peak Psychological Services in Corvallis. I believe psychedelics have enormous potential to improve mental health, foster personal growth, and promote the general welfare of humanity. Psychedelics can help people gain perspective that allows us to revise our programming. Integration is a vital part of creating lasting change from psychedelic experiences. I have provided continuing education in psychedelic assisted therapy. I volunteered with The Zendo Project. I also volunteered with the campaign to make Psilocybin Therapy legal in Oregon and I plan to operate a service center when the program begins in 2023.
I am a Naturopathic Healer and Acupuncturist who specializes in psychedelic harm reduction, integration and ceremony in the service of healing the whole person. I have incorporated many different techniques and modalities to assist patients in healing body, mind and spirit. I incorporate music, bodywork, counseling and many other therapies to assist in preparation, safe use and integration of psychedelics for patients of all ages, backgrounds and experience levels.
Jacqueline Potter, MSW, CSWA is honored to work with people who are healing from trauma. She brings somatic (body focused) practices into her work so that the body and mind can be reintegrated and awareness can be brought to the ways in which your environment has shaped your nervous system. She practices from an Existential-Humanistic perspective, which means that she sees her relationship to her clients as a partnership. As fellow humans, she will foster exploration of your beliefs about yourself and the world to see what serves you and what doesn't. She will work with you to discover the unique path to your wholeness and fulfillment. Jacqueline has worked as an advocate for survivors of sexual assault, in community mental health, and currently co-facilitates a process group for women and is a member of a group practice at Live True Counseling.
Greg Robillard is a family therapist, with a focus on anxiety, trauma, and relationship issues. He graduated from Lewis & Clark's counseling psychology program with a degree in family therapy, and a specialization in addictions. He has training in EMDR as well as psychedelic integration, and draws from a personal connection to mindfulness, creative arts, Buddhist psychology, and wilderness therapy. Greg is interested in negative attachments that hold us back, and looks at therapy as a conversation where we can learn how to let go.
I am an integrative-holistic physician who is dedicated to connecting people to their wholeness, which for me means inviting all parts to the conversation, including the supports and strategies we have relied on to survive. I believe that by understanding our bodies through adaptation rather than disease, and by connecting to the living systems that sustain and regenerate us, we might see the strength of our vitality and have a better sense of healing, gratitude and belonging. I have extensive training in ecopsychology, developmental trauma and bodywork, with a focus on nervous system restoration, interpersonal ecotherapy, and integration and harm reduction. I am registered as a naturopathic doctor and acupuncturist in the state of Oregon and hold a diplomate of acupuncture from NCCAOM. I specialize in adjunctive care, and work alongside your primary care physician to give you the best treatment outcomes.
The work of my life is to guide seekers on their inner journey to live a life of resilience, meaning, creativity, spirituality, and vitality. My work not only calls upon 20 plus years of professional experience and training, but also a lifetime of overcoming obstacles, struggles with doubts, fears, and a curiosity to create a life with meaning and aliveness. This journey has reminded me that life isn't static where one comes to a complete understanding and clarity of oneself, but that over and over I'm reminded that I'm being called to continuing learning. What I thought I knew at one part of my life looks different in the rearview mirror.
Working with All our Elements: Earth/Air/Fire/Water/Ether MIND: Joe has 40 years experience as a psychotherapist BODY: Joe is a longtime yogi and has taught Yoga for over 10 years ENERGY: Joe has deep knowledge of healing the Chakra Energy System SPIRIT: Joe is a twice ordained minister in both Shamanic and PsychoSpiritual Healing CONSULT: Joe Provides Consultation, Supervision and Spiritual Support as well as Psychedelic Integration
I love to help people prepare for and integrate their psychedelic journeys by facilitating a nonjudgmental and trauma-informed space. My work with clients involves a lot of exploration of cognitive, emotional, and somatic factors and how these different levels color and influence our entire experience. Together, therapy/coaching becomes a very collaborative and supportive process where we can also incorporate skills, play, movement, and connect to new insights gained in the healing process.
Julia's style is a mix of several points of view. First, she believe that our relationship is the most important factor.  Building a relationship based on mutual trust to do great work together as a team is critical.  This may take a little time. Adrienne Brown says "move at the speed of trust." 
Second, she believes that always sitting far apart in a forced distance from a client isn't ideal.  Julia loves to kick off her shoes, get comfortable and connect about what is going on in your world.  This often involves removing the formality of an office-like environment. You might sit on the floor to get grounded.   If you are experiencing something particularly hard and need a hand to hold, you are not alone.
Julia believes there is a significant difference between "all are welcome here" & "this was created with you in mind."    You will work together to find what works best for you, and make it your space. She believes in helping you be seen, not just viewed.
Julia utilizes her extensive training in psychedelic medicine integration to assist clients to move along their journey towards healing and understanding and looks forward to meeting you where you are. Welcome to Julia's office. She can't wait to meet you.
Gina Gratza is a licensed marriage and family therapist, specializing in the treatment and healing of trauma, eating disorders and relationships. She is trained in EMDR™, Sensorimotor Psychotherapy® and Emotionally Focused Therapy for couples. "I practice psychotherapy through a systemic and humanistic lens. I believe that we are impacted by the systems we live in and the relationships we are surrounded by. As we move through this world, we may find that the impacts from our systems and relationships become too great to hold alone. My practice is built to support individuals and groups of people to weave understanding and growth into their life experiences and connect it back to one another. I value creating a safe and trusting space for people to feel comfortable enough to step into vulnerability. It is through trust and vulnerability that growth can occur."
Matthew holds a Doctorate in Naturopathic Medicine and a Master of Science in Integrative Medical Research from the National University of Natural Medicine. He has also completed an integrative mental health residency and a certificate in psychedelic-assisted psychotherapy at the California Institute of Integral Studies. His therapeutic approaches include a blending of Buddhist psychology, Internal Family Systems, and Hakomi (mindfulness based somatic psychotherapy). He incorporates diet, exercise, meditation, herbs, supplements, and when necessary medication management into his treatment plans. He offers psychedelic integration work and ketamine-assisted psychotherapy. He is also the host of the Integrative Psychiatry Review Podcast.
I help people find meaning and wholeness with psychedelics. Have you had a psychedelic experience and don't know what to do next? Maybe you've never used psychedelics and want to make sure you don't harm yourself. Wisdom and healing exist in our bodies, and I hope to help you feel more connected to yours. I can help you understand risks, potential benefits, and intentions. You can feel more connected to yourself, other people, and the world around you. I have studied psychedelic healing for over 15 years as a scientist, therapist, and educator. I understand what psychedelics do to your body and mind, including risks and how to reduce them.
I have been a licensed therapist in the state of California since 2017 and recently licensed in Oregon. I hold a BA in Philosophy from Scripps/Claremont and an MA in Psychology from Argosy Univ. In my practice I use a blend of Narrative and Cognitive Behavioral therapies and integrate Energy Psychology techniques to best address the whole body system. If a client is choosing to utilize psychedelics in their treatment, I extend these services to include harm reduction and assist in preparation and integration. I specialize in working with survivors of family abuse, religious abuse, and other life trauma.
Molly Bowen, MA, LPC-Intern, incorporates a trauma informed, collaborative, embodiment based approach to healing, where she holds a space for clients to engage with the challenging and transformative work of increasing connection with and attunement to their own inner guidance system. She believes that as we learn to connect to our inner healing intelligence, we are able to experience suffering as an avenue for transcendence. Integrating this inner wisdom, often felt through psychedelic experiences, enhances our connection to the self and the universe, which allows us to experience a life where we can truly thrive. Molly specializes in working with anxiety, grief, life transition, spirituality, codependency, and psychedelic integration.
Kimberly Zeszutek LPC has been providing therapeutic support within the Portland, OR area through her practice Filtering Light Counseling since 2015. She has developed expertise in navigating individuals through crisis and complex expressions of mental health, and into a life of motivation, resiliency, and connection. She values approaching clients with evidence-based therapy including skill building for emotion regulation and behavior change, while also valuing a clients inherent wisdom of healing, providing validation, and developing creative practices. Approaching therapy with relatability and enthusiasm, clients who gravitate to her are adolescence, young adults and adults. She specializes in populations on the Autism Spectrum, Neurodivergent, survivors of chronic invalidation, complex PTSD, treatment resistant depression, and those experiencing suicidal ideation and self-harm behaviors. Some of her psychedelic support experience includes White Bird Medical crisis therapeutic aid at the Oregon Country Fair.
I am a systemically-trained Counseling Psychologist, a Licensed Marriage and Family Therapist and a Licensed Professional Counselor, with over 25 years of clinical experience. I am an AAMFT approved clinical supervisor and an Oregon approved supervisor. I have a Doctorate in Counseling Psychology from the University of Massachusetts at Amherst and I am tenured professor.
The human capacity for reflection is an important aspect of understanding, motivation, inspiration, personal growth, and transformative change. Life experience offers myriad circumstances that deepen and fine-tune our reflective nature, often uncovering our most profound yearnings and highest callings. Indeed, it is through the practice of reflection, honed through the therapeutic process, that we expand awareness to reveal our greatest gifts — the capacity to create meaning from our experience and the potential for happiness. Displaying a multidimensional perspective gained through her education in Family Systems and Transpersonal Psychology, Dr. Jessica Thomas, has extensive education and experience helping those struggling with loss, anticipatory grief, complicated grief, depression, anxiety, PTSD, and life transitions. Jessica's compassion and expertise stems from her understanding of the web of connections and emotional dynamics unfolding in contemporary families, couples, and larger organizational systems. She believes that we are all connected, that through awareness we can create meaning, and learn the causes of our own happiness and the conditions for others' happiness.
Portland Psychotherapy offers quality, evidence-based mental health services to all members of our community. Portland Psychotherapy strives to support diversity and inclusivity as a core value and is committed to providing specialty care in a variety of clinical areas, including in psychedelic integration and safety. They offer individual and group therapy and can provide sliding scale services to those in financial need. Portland Psychotherapy is a unique social enterprise in which the profits from services go to fund scientific research, including in the area of psychedelics.
Synaptic Integrative Care
Synaptic Integrative Care is run by Dr. Matthew Hicks, a naturopathic physician with a background in medical research, experience with the Zendo Project and the certificate in psychedelic-assisted psychotherapy and research from the California Institute of Integral Studies. His mental health focused practice uses a holistic approach to address mind, body, and spirit using many modalities including medication management, herbs, supplements, diet, exercise, meditation, somatic counseling, ketamine-assisted psychotherapy, and psychedelic integration work. Synaptic is also offering training to healthcare professionals and students which often adds the benefit of a second co-therapist to your work. We offer sliding scale pricing where those able to pay full price contribute to a scholarship fund to help under served populations our services.
Website | Email
Cascade Psychedelic Medicine
We specialize in treating depression, anxiety and PTSD using the transformative power of psychedelic medicine. Connect deeply to your own healing wisdom with psychedelic medication in combination with live meditative music and intentional breathing. Experience a rapid improvement in your well-being in a safe, private, and comfortable setting. You will be carefully prepared and guided on your journey by a board certified Emergency Medicine physician. Embark on a meaningful path towards a more harmonious life in the safest possible modern medical environment.